Einlass: 19:00 Uhr
Beginn: 20:00 Uhr
Vorverkauf: 30,00 €
(zzgl. Gebühr)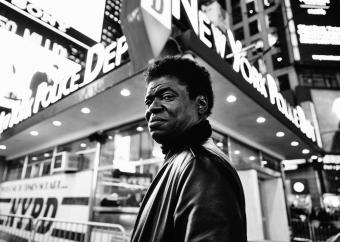 ABGESAGT! Tickets können dort, wo sie gekauft wurden, zurückgegeben werden.
CHARLES BRADLEY & HIS EXTRAORDINAIRES
Soul
CHARLES BRADLEY
Soul Singer Cancels All Tour Dates Due To Illness

Charles Bradley has announced the cancellation of all upcoming tour dates due to illness. 

The beloved soul singer was diagnosed with stomach cancer last fall and, after undergoing  treatment and beating it, he returned to the road this past spring. He began to feel run down during recent tour dates and learned that his cancer spread to his liver, though hasn't returned to his stomach. He will be taking time off to focus on treatment and recovery and wants to let his fans know that he's heartbroken but not giving up. He was successful beating the stomach cancer and is ready to fight this new battle. 

"I love all of you out there that made my dreams come true," notes  the 68-year old. "When I come back, I'll come back strong, with God's love. With God's will, I'll be back soon." 

Bradley released his third album Changes in 2016 to critical praise and performed on national television including The Late Show with Stephen Colbert, Conan and CBS This Morning: Saturday--a performance that led to an Emmy nomination for "Outstanding On-Camera Musical Performance in a Daytime Program." He also returned to SXSW in 2016 where he delivered a show stopping set for NPR Music; had a touching conversation with NPR Morning Edition's David Greene; and Pitchfork ran a politically-charged feature on the singer.