Einlass: 20:00 Uhr
Beginn: 21:00 Uhr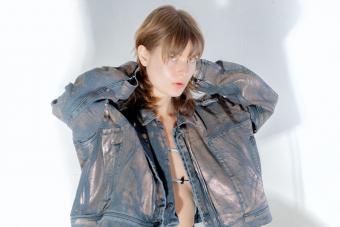 COURTESY - Live
+ SUPPORT
Ambient \ Trance
On Courtesy's Night Journeys tour the Danish artist, DJ and composer performs her first live shows of ambient trance, based on her debut release by the same name. The Night Journeys EP will be released March 25th on Kulør. Her DJ sets are known for soaring, epiphanic washes of trance that wrest open spaces of controlled release within club contexts more associated with dark, industrial techno. In her hands, trance isn't employed as an escapist fantasy, but as a center of gravity. Healing. What others deride as cheesy, Courtesy finds catharsis—a term borrowed from poetics, which hints at the narrative design of her music.
On Night Journeys there are traces of '90s tracks, like the airy vocals in "Stay," by Sash!, or the arpeggios of "Hearts" by L.S.G. Throughout Courtesy's drumless EP soaring pads are layered over modular arpeggios and vocals float like billowing fabric.
For the concerts Courtesy will be joined by Luka Aron who's crisp distant guitar, appears on Night journeys like the oncoming of a hallucination.
As intimate as it is expansive, Courtesy's ambient trance is designed for big-room clubs, which is where she will perform her debut live tour. Ultimately, Night Journeys represents the next progression of the Courtesy project: a nachtmusik designed for late nights of quiet desperation.