Einlass: 20:00 Uhr
Beginn: 21:00 Uhr
Abendkasse: 23,00 €
Vorverkauf: 19,00 €
(zzgl. Gebühr)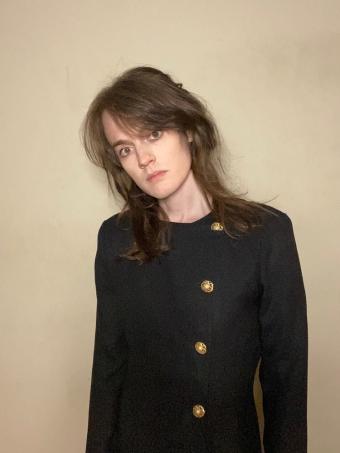 Abgesagt! Tickets können dort, wo sie gekauft wurden, zurückgegeben werden.
LITURGY
+ special guest
Black Metal \ Avantgarde
Liturgy is the project of Hunter Hunt-Hendrix, whose yearning, energetic "transcendental black metal" exists in the space between metal, art music and sacred ritual.  Its current lineup features Mario Miron (guitar), Tia Vincent-Clark (bass) and Leo Didkovsky (drums).  Celebrated for their fusion of sincere emotion, compositional complexity, stylistic innovation and intense live energy, the band is simultaneously a medium and platform for drama and theology.   It was founded in the context of Brooklyn DIY as a solo project by Hunt-Hendrix in 2005 while she was studying philosophy and classical composition at Columbia.  After expanding to a quartet they made waves globally with their 2011 sophomore album Aesthethica for introducing the style of Scandinavian black metal into the world of experimental art rock. Their ambitious 2015 album The Ark Work was controversial for its incorporation of IDM and trap production into their musical language.   In fall 2019 released their highly acclaimed fourth studio album H.A.Q.Q., which is tied to an ongoing philosophical YouTube lecture series.   Their fifth studio album Origin of the Alimonies, an opera composed alongside a film created by Hunt-Hendrix, was released in November 2020.