Einlass: 19:00 Uhr
Beginn: 20:00 Uhr
Abendkasse: 26,00 €
Vorverkauf: 22,00 €
(zzgl. Gebühr)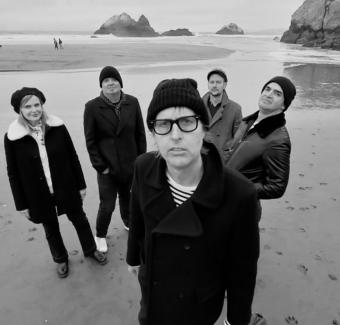 CHUCK PROPHET & THE MISSION EXPRESS
+ KRIS GRUEN
Country \ Americana \ SingerSongwriter
Chuck Prophet - singer, songwriter, guitarist and producer. Chuck started his wild ride back in 1984 when Green on Red plucked him out of Berkeley, CA and put him in the van for an eight-year ride, recording over six albums with them. Green on Red were seminal purveyors of American Roots Rock aka Alt-country and broke up in 1992 just before an entire movement followed in their wake.
Since his neo-psychedelic Green On Red 80s days, Chuck Prophet has been turning out country, folk, blues, and Brill Building classicism and has recorded fourteen amazing solo albums and toured and recorded with Lucinda Williams, Aimee Mann, Cake, Alejandro Escovedo and Jonathan Richman. In addition to that, Bruce Springsteen, Ryan Adams, Solomon Burke and Heart have covered his songs. Chuck's live shows are second to known and have sold out gigs across the UK featuring slots on festivals like Summertyne, Kilkenny, Glastonbury and Roskilde.
His last visit to European and UK shores with the Mission Express was way back in 2017, before the pandemic and before Chuck getting and finally beating cancer that floored him for much of this year. Chuck is back and better than ever with his Mission Express for his first European shows in six years.