Einlass: 20:00 Uhr
Beginn: 21:00 Uhr
Abendkasse: 36,00 €
Vorverkauf: 28,00 €
(zzgl. Gebühr)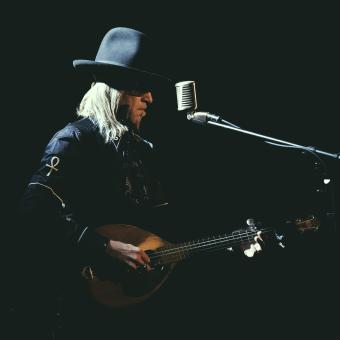 DAVID EUGENE EDWARDS
"Tour 2023"
+ JOSHUA MURPHY
Alternative \ Country
* Teilbestuhlte Veranstaltung . Kein Sitzplatzanspruch *
______
Through his work with 16 Horsepower, Wovenhand, and as a solo artist, David has become known as a powerful storyteller. For the 2023 European tour he will be performing songs from throughout his lifelong catalogue of work. With themes of faith, love, and struggle, his musical wares are redolent of traditional storytelling, and steeped in the lessons of his own personal journeys. Comfortably utilising a myriad of instruments to pull together a signature sound that straddles country, Americana, blues rock, folk and more, David Eugene Edwards has become a recognisable force in representing deeply spiritual music in an atypical form.Through uncertain times the music of David Eugene Edwards has been a comfort, a steadying hand and now –once again –we will be able to immerse ourselves in a live iteration of his wonderful narratives.