Einlass: 20:00 Uhr
Beginn: 21:00 Uhr
Abendkasse: 25,00 €
Vorverkauf: 21,00 €
(zzgl. Gebühr)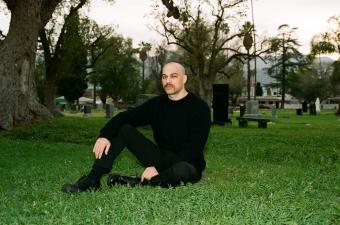 Aufgrund der großen Nachfrage ins Gretchen verlegt. Tickets behalten ihre Gültigkeit!
MAREUX
+ GÜNER KÜNIER
Electronic \ Synth-Pop \ Coldwave \ Lo-Fi
As Mareux, musician and producer Aryan Ashtiani makes music filled with stories of unrequited yearning and the ghosts of lovers' past.  Even before going viral in 2021 with "The Perfect Girl" (his interpretation of a 1987 song by The Cure), the Los Angeles-based artist has been steadily building an international cult following from Eastern Europe to South America. After more than a decade of developing his post-punk and darkwave-inspired dance style of piercing synths, cavernous vocals, and forlorn melodies, he is finally unveiling his debut album, Lovers From the Past, via Warner Records/Revolution Records. It's a collection of sinister, yet magnetic tracks that explore heartbreak and disillusionment.

Having helped spark a resurgence of interest in post-punk and darkwave among a new generation online, Mareux finds himself at the forefront of the latest innovative strain of goth music. "I want to become a gateway to older subcultural genres for people who are just discovering alternative music today," he declares.