Einlass: 19:00 Uhr
Beginn: 20:00 Uhr
Vorverkauf: 30,00 €
(zzgl. Gebühr)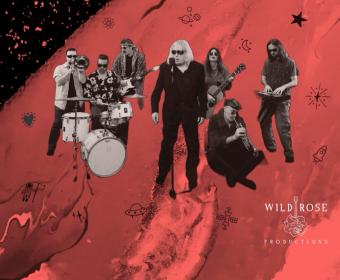 GIANNIS AGGELAKAS & 100°C
+ Support
Rock
Giannis Aggelakas is a Greek singer, musician and poet. He became known to general public as the singer of the rock band "Trypes". They gave a lot of concerts as a band in Greece and abroad. They released seven LPs with great appeal to the Greek public. Since 2001 and the breaking up of the band, he has followed a solo path. Always in a mood for searching and experimenting, he proceeds with varius caborations and discography. He has also written music for films and documentaries. ln the film "Soil and Water' he participates with a small role and in the film of Nikos Nikotaidis "The loser takes all" he not only wrote the music but also had the leading role. Moreover, he has published the poetry collections "Saliva, half-hearted and hollow verses" and "How dare you young scoundrel" which are sketched by him. In 2000 he publishes the book "For the heart of a beast 1985-2000", which contains all his lyrics and interviews.
ln 2019 he publishes the book "The Big Student and the Little Teacher' and in 2O23 the last one "The Tiger, the Crow and God". ln concerts since 2015 he appears with the band 100°C. All of them creative, subversive and above all restless, drag us on a journey that starts with "Trypes" band and its last stop the "Echo kefia" record, that released in 2022.
The appearances of Giannis Aggelakas & 100 °C are more like a celebration than a concert.