Einlass: 20:00 Uhr
Beginn: 21:00 Uhr
Abendkasse: 18,00 €
Vorverkauf: 15,00 €
(zzgl. Gebühr)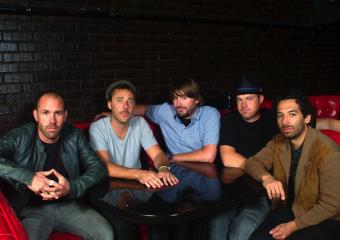 MAD CADDIES
+ WILD HEART
Punk \ Reggae \ Ska
Hailing from the central coast of California, the mayhem-core ensemble known as the Mad Caddies came into existence in the summer of 1995. Late in 1996, having grown tired of the regular sun, sand, and surf routine, they opted to lock themselves in a barn where they could truly focus on their music. At this point in the story things could have gotten ugly. Luckily when the band reemerged from the ramshackle studio they had completed their debut album, Quality Soft Core. Punk rock pariah Fat Mike heard their music and wasted no time bringing the young upstarts aboard his label, Fat Wreck Chords.
The Mad Caddies' talents reach far beyond the boundaries of ska and punk, enabling them to throw a musical curve ball into the mix without notice. Reggae, dixie, jazz, surf, rockabilly, country and swing are all styles in which the group is well versed and aren't afraid to inject into their unique brand of rock. The members of the Mad Caddies are as diverse as the music they perform but their most notable member is lead vocalist Chuck. Despite his penchant for booze and all things smokable, Chuck's amazing voice prevails and his crooning could make even Morrissey blush.
The band has toured the U.S., Europe, Canada, Australia and Japan countless times, including stints on '97, '98, '00, '03 Warped Tours and both the Euro and American Fat Tours of 2000. With 6 studio albums and 1 live record already to their credit the MAD CADDIES realized it was high time to compile a list of favorites, which is exactly what they did with Consentual Selections. Think about it, the lifestyle of the Mad Caddies consists of travelling around the country, making port in unfamiliar towns, causing trouble, imbibing spirits and random pillaging.
Over the course of their career the MAD CADDIES have crafted an exclusive genre of music, separating them from the masses of carbon copy bands. Combining elements of punk, ska, roots reggae, country and even Dixeland jazz, the MAD CADDIES' music stands alone as truly exceptional. Guided by polished vocals, their songs echo an ethos of fun-loving laid back living. The lively and sometimes jovial nature of their music paired with the band members' remarkable musicianship and endearing stage manner, has helped to amass a thriving and loyal fan base. As a band strongly connected with their audience, they opted to let their faithful followers weigh in on which tracks should appear on this collection by actually voting for their favorites. This is a unique approach when compiling a "greatest hits" album, but when considered, is quite possibly the most sensible. Not only is Consentual Selections a collection of 22 bona fide hit songs that would delight even the casual listener, it also features 2 brand new tracks to boot. In addition, the packaging and booklet boast a track by track commentary written by the MAD CADDIES and over 150 photos. Basically, Consentual Selections is essential listening for the uninitiated fan and die-hard fan alike.