Einlass: 19:00 Uhr
Beginn: 20:00 Uhr
Abendkasse: 18,00 €
Vorverkauf: 15,00 €
(zzgl. Gebühr)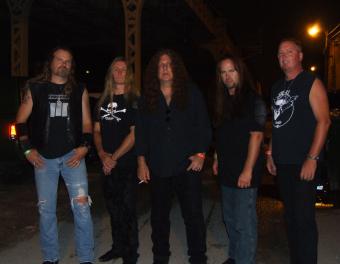 THE SKULL
(feat. members of TROUBLE)
+ HORISONT
Stoner / Doom
THE SKULL (USA) - playing the Legendary first 2 TROUBLE albums.
The Skull features original members of Trouble- vocalist Eric Wagner along with longtime bassist Ron Holzner. The Skull is here to do one thing... rock you with the sounds
and spirit of Trouble - past- present- future
Line Up:
Eric Wagner (vocals) original TROUBLE
Ron Holzner (bass) orginal TROUBLE
Lothar Keller (guitar) - Sacred Dawn
Mykull Carpenter (guitar) - Sacred Dawn
Brad 'Sabbath' Sabathne (drums) -David Shankle's X- Manowar band David Shankle Group
HORISONT (SWE - Rise Above / Soulfood Music)
From Gothenburg, Sweden, hails vintage hard rockers Horisont. With their mix of the early 70's heavy rock/metal and NWOBHM they have found their own genuine sound. Their debut album was released in 2009 by Crusher Records and have since then been out touring heavily. In 2011 they were signed by legendary Rise Above Records and are now ready to face the crowd with new material.
The new album 'Second Assault' just got released through Rise Above...!!!