Einlass: 19:00 Uhr
Beginn: 19:30 Uhr
Abendkasse: cancelled ! €
Vorverkauf: abgesagt ! €
(zzgl. Gebühr)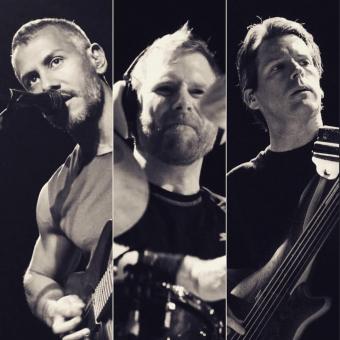 ABGESAGT! Tickets können zurückgegeben werden.
CYNIC
+ TIDES FROM NEBULA + OWL
Progressive \ Death Metal \ Experimental
It is with a heavy heart that I post today's CYNIC news. CYNIC is no longer an active band. Due to artistic and personal differences, the second chapter in the 'BOOK OF CYNIC' has come to an end.
I will say the last shows we played in JAPAN have left me with a positive charge, even though they were the last live performances with Paul, Sean Malone & I on the same stage. My longstanding creative partnership with Paul, which started when we were very young kids in south Florida, has simply endured so much friction that there is no way, from my perspective, that CYNIC can be salvaged, repaired or kept afloat by any means.
I profusely apologize to the fans who were not only expecting us in China & Taiwan (that was not our fault), but to the fans who were planning to see us in Europe next month. These things happen, unfortunately, to bands. There can be differing levels of conflicts and/or differences in opinions, musical directions, or perspectives. Sometimes these things are insurmountable, and no amount of time or effort can resolve them. This is the case with CYNIC.
This page will stay up, and of course there are our respective personal pages and websites that will continue to let everyone know what we're doing individually.
I wish all of you love & peace.
-Sean